Derek & Cassandra started their dream in 2012, when they got their first Siberian Husky named Moto. Since then, they now have 8 Huskies. Moto, MJ, Brutus, Meeka, Demon, Braaaaap, Koda & Moo Cow and Diesel our pack leader are the dogs to look for at nearby activities. Cassandra and Derek decided to pursue this great winter activity, because it is their passion.
PRS founders Derek & Cassandra
Puppies
Retired from breeding in 2018,
we loved it though!
Teaching
Derek & Cass teaching
about mushing

& northern breeds

at schools
Brutus
We love our PRS huskies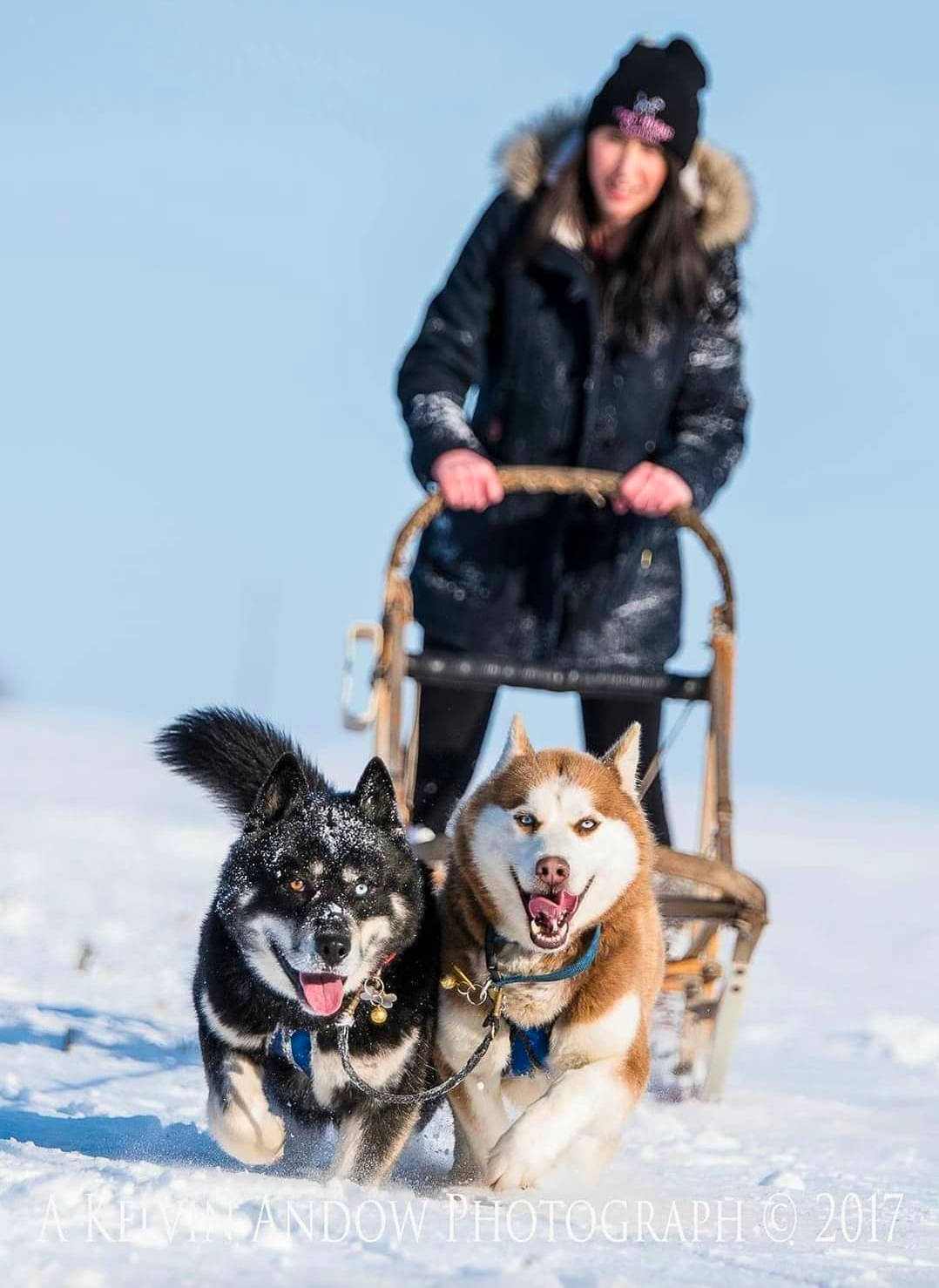 They also spend time teaching children and adults about dryland mushing and dog sledding, and the joy that comes with it. Mushing gives you a reason to look forward to the winter months. On a cold winter day The Pine Ridge Siberian Husky team is outside, they do not feel the cold, only the true beauty of nature and the howls in the wind from the dogs anticipating the exhilaration of the run. They attend dog events, and want to teach groups of people the skills to be a Musher, in hopes you join them, on their journey!